Why Do You Need Homeowners Insurance?
Even though homeowners insurance is not required by law, in most cases it is necessary. Why is that? Most mortgage lenders require homeowners to have insurance coverage for at least the amount still owed for the house. Since most people purchase homes through a mortgage loan, homeowners insurance is pretty universal. Want help finding homeowners insurance in Colorado that meets the basic requirements, covers the areas you want coverage for, and has low deductibles? Partner with InsureU Colorado to get a homeowner insurance policy that meets your specific needs. Our insurance brokerage company helps individuals and businesses with all of their personal and commercial insurance needs, with a strong focus on helping homeowners get on the right insurance plan. Our agency is designed to give clients convenient technological solutions alongside highly personalized support. Our mission is to provide our clients the best possible price for insurance without sacrificing coverage. Click the button below and complete the form to start shopping for homeowners insurance through all of our insurance carriers. Compare and save!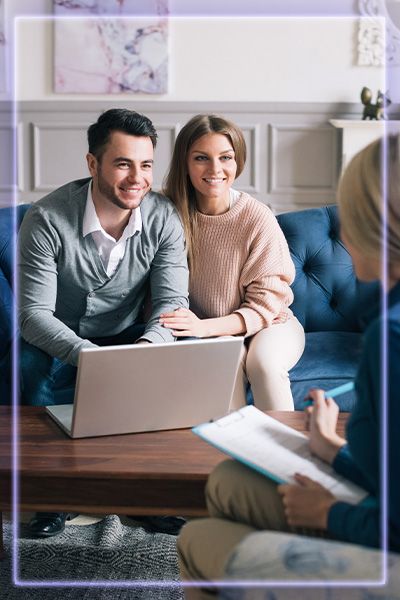 A standard homeowners policy may include the following coverages:
Dwelling coverage — Insurance coverage for attached structures, such as decks or garages.
Other structure coverage — Coverage for fences, sheds, and other structures on the property.
Personal liability coverage — If you or a member of your family accidentally damages someone else's property or injures someone, liability coverage can help pay for repair costs, legal fees, and medical bills.
Personal property coverage — Coverage for replacing stolen or damaged belongings, such as electronics and furniture, following a loss covered by your Colorado homeowners insurance plan.
Guest medical protection — If a visitor injures themselves while visiting your home, your guest medical protection plan may help cover their medical bills.
Additional living expenses coverage — If your home becomes damaged by fire or other causes to the extent that it becomes unlivable, your homeowners insurance plan may help pay for temporary living costs, such as hotel bills.
Want to find a homeowners insurance company and policy that covers some of these, all of these, or more than just these examples of extents of coverage? InsureU Colorado makes it easy.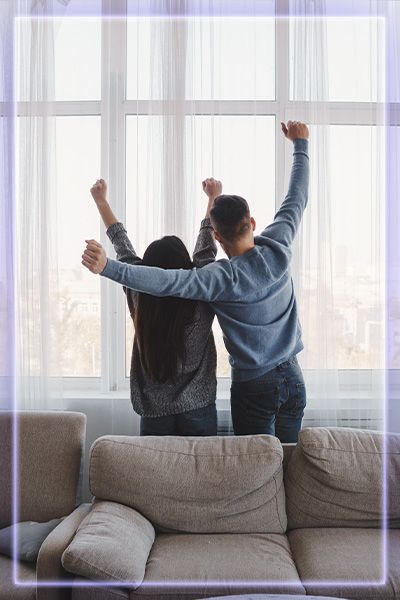 What Homeowners Insurance Covers:
Having full coverage on your home will protect you in the event that your house is destroyed by a storm, fire, or other natural disaster. In the unfortunate event that this happens, you'll want to make sure that you and your family receive the compensation you need to find new housing. You don't want to be left out on the street in the cold simply because you neglected to obtain this essential coverage for your family. Depending on the type of coverage you choose, you may also wish to add coverage for your belongings as well, not just the house itself. By adding personal property coverage, you can get expensive items replaced in the event of damage or theft.
Homeowners insurance is not a legal requirement in the state of Colorado,
but that does not mean that you don't need to have this type of coverage for your home.
How InsureU Colorado Can Help
Finding the right homeowners insurance policy on your own can be a difficult thing to do. Choosing from certain companies and policies can leave your head spinning, and if you don't understand any of the technical jargon that comes along with insurance, the process can be even more confusing. At insureU Colorado, we work to match you with the best homeowners insurance policy for you. As we stated before, homeowners insurance in Colorado isn't required by law like auto insurance is. However, with the amount of storms Colorado gets every year, homeowners insurance is highly encouraged in order to protect one of your most important possessions.
While every insurance policy is unique, most Colorado homeowners insurance can cover things including:
Fire and smoke damage
Weather related damage (e.g. wind and hail)
Water damage (via internal sources)
Theft and vandalism
Snow or ice damage
Motor vehicle or aircraft damage
And more!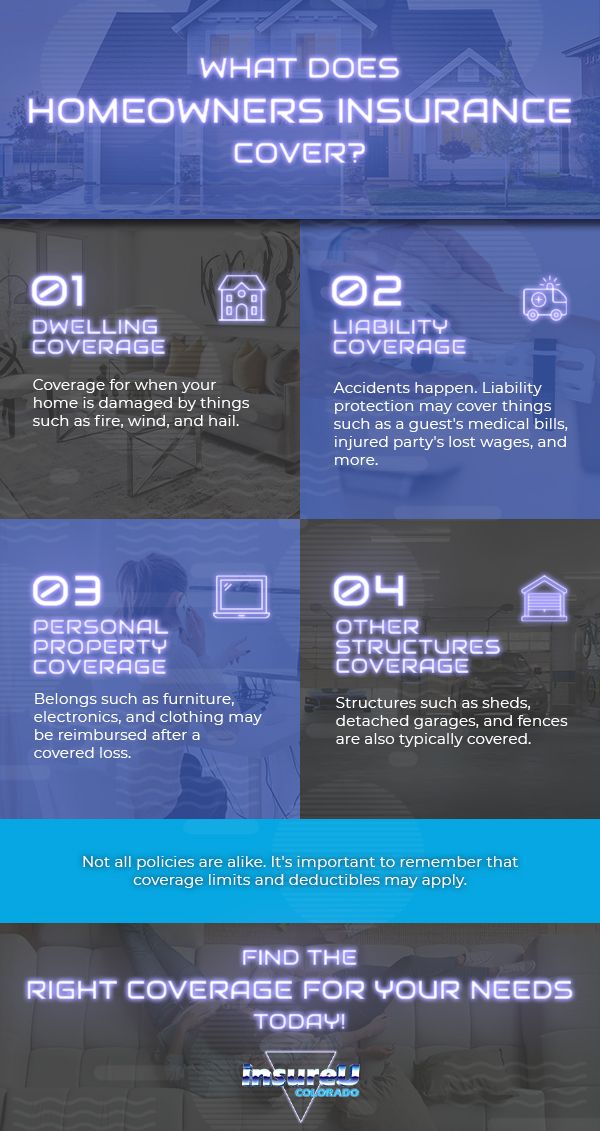 AT INSUREU COLORADO, WE CAN HELP FIND THE BEST COLORADO HOMEOWNERS INSURANCE POLICY THAT MEETS YOUR NEEDS
Our Colorado insurance brokers will work hard to find homeowners insurance that's perfect for you. Contact insureU Colorado today to answer any questions, or get started on finding the perfect policy for you with a free homeowners insurance policy quote. We can also help find things such as commercial insurance, flood insurance, auto insurance for teen drivers, and more! Find the best Colorado homeowners insurance with your local insurance brokers at insureU Colorado.