Testimonials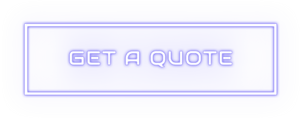 "The Best"
Even though I'm uninsurable with my car insurance but the coverage on my home insurance is the best I was able to get. These guys have saved my clients a lot of money on their home insurance.
Maritza Escobar
"Above & Beyond"
There is no one I trust more to handle my clients home and auto Insurance needs. Andrew and Neil go above and beyond for every person they work with.
Kris Caldwell
"Wonderful"
I had my first ever accident at the end of February and I got my car back from the body shop last week! Neil and Andrew suggested SafeCo Insurance for my car insurance needs and they have been nothing but WONDERFUL. I called SafeCo the day after my accident to report my claim and I had a rental car, paid for, immediately! This process has been so seamless and simple and I couldn't be happier with how they helped me through this whole process!
Alexanna Alary
"Saved Me A Ton"
Neil was great in guiding me into an insurance that was right for me and has helped me save a ton. Thanks
Megan Hoff
"I Can't Say Enough"
As a broker InsureU has helped many of my clients with great rates and service. They always make sure people have an abundance of knowledge and feel comfortable with their decisions. Personally when I bought my first home InsureU was there every step of the way answering my questions and making sure I got the best deal for property insurance. When I was told my home is in a flood zone, my heart sank. These guys found me a rate so good I still can't believe it and I am completely protected. Best of all I got to close on my home with a mortgage I can afford (flood insurance included). They also are experts in every aspect helping me save $$ every month on my car insurance too. I can't say enough about the knowledge and expertise these guys have. They always make my clients and I aware of how everything works and feel at ease.
Travis Haas
"Great Job"
Neil did a great job of educating me about my new home and car insurance policy. He's super responsive and I would recommend InsureU to any of my friends!
Aaron Anaya
"Made It Easy"
Neil made things with finding insurance so easy for us! We just answered a few simple questions and he found us the best deals and saved us over $75 a month! I can't say enough for how much I would recommend using these services. You have so much to worry about when you move and Neil took away some of those worries, thanks so much!!
Natalie Rolle
"Reach Out to insureU!"
Andrew and team at InsureU have helped me three times in total- getting renters insurance, combining car + renter's insurance, and now homeowner's + car insurance.
Every time I ended up saving money, and did none of the backend work to search for the best deals. We just told Andrew what we were looking for, he sent quotes within a business day, and got everything set up! It was so painless, and after using Geico for 7+ years, I ended up saving almost 50% of my annual bill by combining services and having the InsureU team find the best deal (for the most coverage I've ever had!)
If you want to save more money, but don't know where to start, reach out to InsureU!
Ashley Lauren Rohweder
"Highly Recommend"
I bought my first home back in March. Just a few days after closing, there was a leak from my unit into my neighbors that caused a decent amount of damage. I had no idea what to do. I called insureU and they walked me through filing a claim. Within a week everything was handled. The claim was filed, my neighbors damaged was assessed and on the way to being fixed. insureU kept tabs the whole way and made sure I was being taken care of. Not only were they able to help me throughout this process, but they are always available for any questions I have. I would highly recommend insureU Colorado!
Briauna Mittan
"The Cat's Pajamas"
When I first got in contact with the coverage crusher and the significant saver..I was blown away. Every single time I had a question I got an answer immediately. Andrew and Neil worked very hard to shop around for me to get a better rate on my insurance! I would always recommend them for any insurance needs. These guys are the cats pajamas!
Corey Iranfar
"Phenomenal Experience"
I've had nothing but phenomenal experiences working with insureU Colorado! They started by helping me find a homeowners insurance policy, and over the next 6 months they helped me switch my prior auto insurance, set up a motorcycle policy, and set up a policy for a new vehicle. Neil is a blast to work with, and is always super helpful, friendly, & responsive. I highly recommend insureU Colorado to anyone with any insurance needs!
Evan Cronick
"My Heroes"
My home and auto insurance rates just kept increasing , nearly doubling in 2 years. I was referred to insureU Colorado and they got me more coverage for way less money for our home, auto and motorcycles. Neil helped us to determine what was best for us without any pressure, just information. He helped us find the perfect package for us, what we needed and wanted. The customer service is amazing!!! Something you don't find much anymore! AND they have hilarious promotional videos! They are the best – no one can top them. I referred them to all my contacts in my email and every time I hear of someone looking for insurance I am quick to point them to insureU Colorado. They are truly my heroes : )
Tricia Helene