insureU Colorado is a locally based insurance brokerage. We help individuals and businesses with their personal and commercial insurance needs. Our agency was built to give clients the convenience of technology while still providing a personal relationship. Our mission is to provide our clients the best possible price without sacrificing coverage.
MEET OUR TEAM!
Neil Shelton
President
My insurance and financial professional career started in 2010 after graduating from Metropolitan State University of Denver with my Bachelors in Finance. Before I became an insurance professional I had no idea how important insurance truly was. I had many insurance providers over the years, but not one ever took the time to actually teach me about what I was paying for. When I decided to start insureU Colorado it was with one thing in mind…YOU! Our agency is built to provide you with a level of service and care above and beyond one's expectations. We will take the time to teach you about all of your options and make sure you are comfortable and understand exactly what you are purchasing. As our agency continues to grow we look forward to establishing a long and lasting relationship with YOU!
Andrew Donnelly
Vice President
I started my professional career in 2008 after earning my Bachelor's degree in History from Metropolitan State University of Denver where I also captained the Men's soccer team. Before I started in the insurance industry, I enjoyed working for a family owned sporting goods company where I was an outside salesman. I take pride in providing superior customer service and look forward to building the insureU Colorado family.
Joe Scandaliato
Partner Agent
I grew up in Arvada, CO with my younger sister and have called the Boulder area home for the past ten years. I recently moved to Denver and I am enjoying many things about the Mile-High City!
I have spent my professional career helping clients navigate the exciting, but sometimes overwhelming automotive markets. Most recently serving as an auto broker for Colorado's largest and most successful car brokerage.
With insureU Colorado, I look forward to bring tremendous value and expertise to each and every one of our clients
April Schermerhorn
Service Specialist
Proud to be a Colorado native, i have seen many changes and significant growth in our state. I began my insurance career over 18 years ago upon realizing the importance of protecting my family and others, against the perils of living. Since then I have worked at two major provider companies gaining knowledge of the industry. I also bring with me high personal standards of conduct that extend toward excellent customer service.
I am excited to be a part of the insureU Colorado team and foresee positive and lasting relationships with each customer.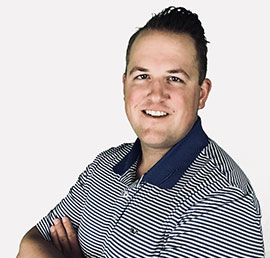 Jack McGinn
Partner Agent
I am a Colorado Native and grew up in Arvada. Upon graduation in 2016 from the University of Northern Colorado with a degree in Business Finance, I started my career in the Insurance industry and have loved it ever since! I take pride in educating my clients to make the best buying decision possible. I look forward to growing lasting relationships and providing service beyond industry expectations!